It was a long awaited engagement for our beloved supporter Mr. Subhash Sharma from SBI Mutual Fund who has been a long associated eco-partner for us, while working with him for over two years by now.
He, being a person, having strong belief in putting all the effort to make our environment green and clean, wanted to engage his organisation and colleagues through some interactive sessions with kids to impart more awareness about the need of preserving our culture and mother earth.
We took all of them to one of the Aanganwadis in Powai having kids ranging from 8 years to 12 years. It happened to be a day where they all were highly charged to visit Wankhede stadium to witness one of the IPL matches, courtesy Reliance Foundation.
We started our day by engaging with kids to make them comfortable about our presence amongst them.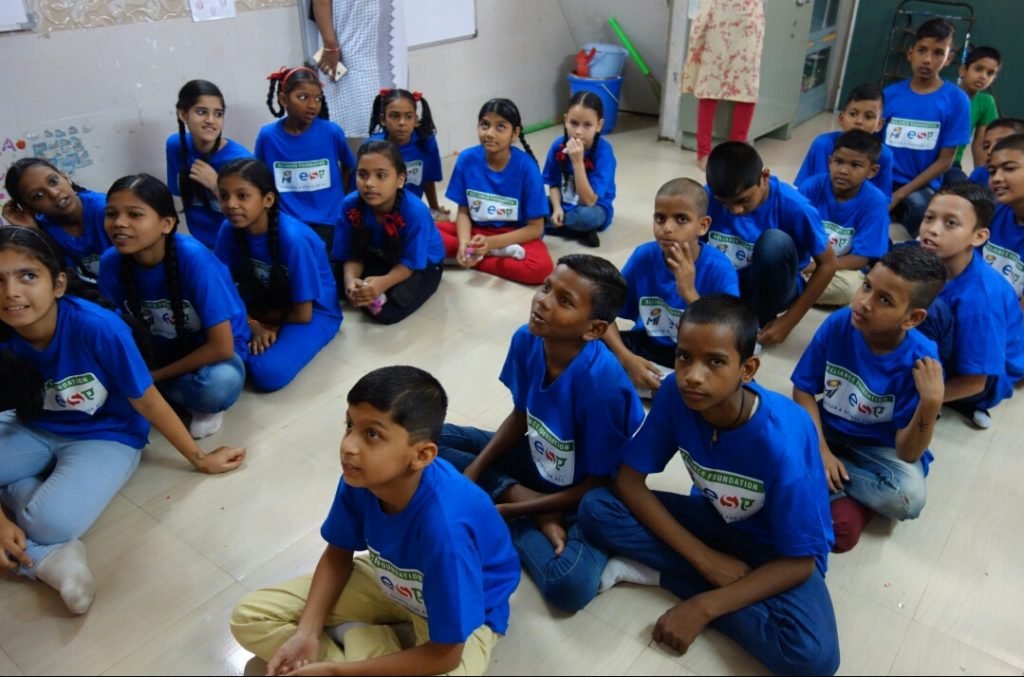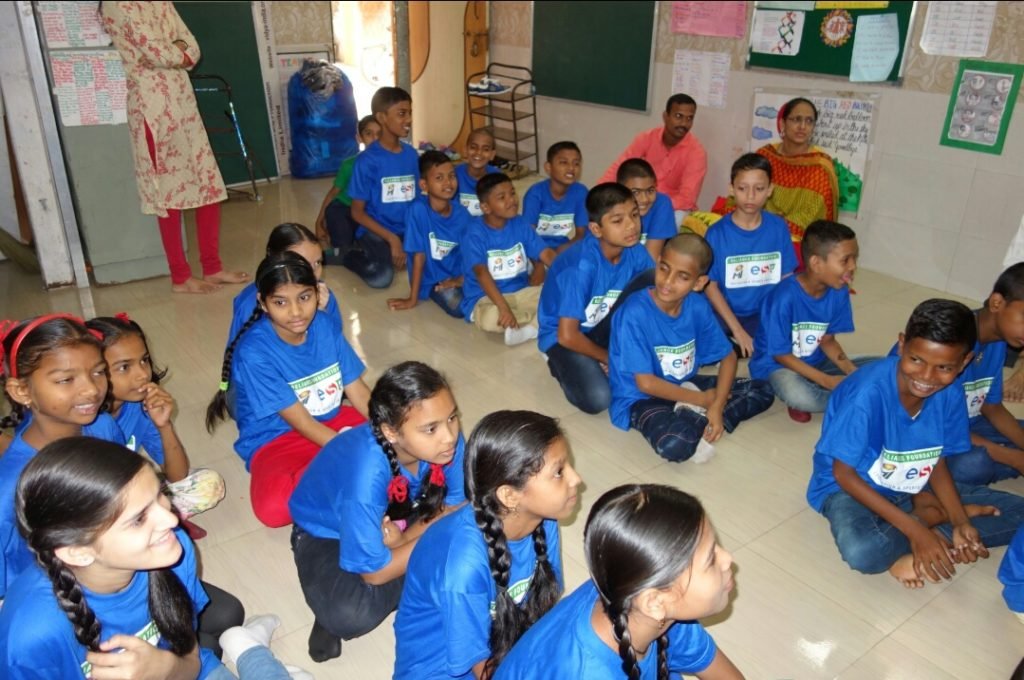 Mr. Subhash spoke to them about the need of being genuine and honest while having a strong sense of pride about our culture and traditions. He also shared the need of having ample cleanliness and hygiene in all walks of our lives.
Ms. Fatima highlighted the need of study while equally focusing on our dreams. A strong passion and attention can really help us in achieving them.
Mr. Gajanan emphasized on the need of extracurricular activities and invited several students to showcase their talents amongst other students and volunteers.
Kids were prompt enough to come forward and showcase their talents so happily.
All the kids were extremely engaging to recognise their attention and engagements they all were rewarded with a bag-pack as a kind gesture by Mr. Subhash and his colleagues and his organisation.
As every good thing comes to an end, we had to depart with lots of satisfaction towards our mission of making our future generations aware about some critical aspects of life and need of being a responsible citizens.