Inventia Healthcare Ltd. partnered with us to engage their employees for an engagement activity in one of the Tribal schools near Panvel to bring some happiness to approx. 450 students who belonged to deprived communities. A snap-shot of team members who could make it finally on this Saturday by compromising on their weekend-life for a good cause!
The idea was to travel to said school from their Thane office in a bus and to conduct several engagement activities in the school premises involving all the students. Almost all the participating employees boarded our bus from Thane office which also offered them an opportunity to get to know more and more about themself being part of this two hours of journey.
As soon as we reached the said school in Wakdi panchayat of Panvel, a quick briefing session was organized for all the participants to make them aware about the various work being done at the school and to set the expectations out of proposed engagement activity.
All the participants were geared-up with lots of excitement to head towards school premises, to make some changes in their own life-style by learning to bring some memorable changes in other's life – none other than those 450 school kids. A hope to make some notable changes in those kids life were prominently visible through their body language.
After having some initial interactions with school's management team on various aspects of available infrastructure and key challenges being faced by school, we took a snap together to begin our day. We were fortunate to meet Mrs. Falguni Mehta, one of the Trustees who enlightened us about several measures being done to bring happiness in hundreds of student's life.
It was time now to begin our task. A quick briefing session was organized to allocate several pre-planned activities which primarily included different games and engagement activities for all the students across 10 different classes starting from class 1 to class 10.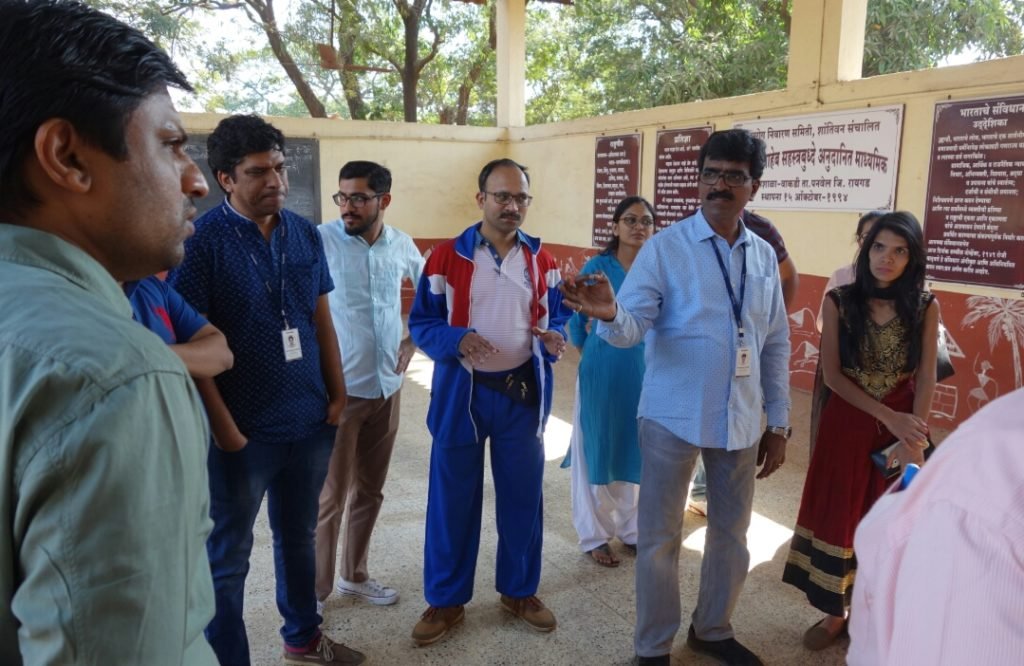 All the volunteers were handed over goodies which we had brought with us to reward them appropriately based on their best efforts in our planned engagement activities. All the winners were to be given a bag-pack with different stationary items inside it. The rest of the class was to be distributed with chocolates as consolation prize for their engagements.
All the leads were fabulous in executing their assigned responsibilities in consultation with respective class teachers. We must need to mention here that all the teaching staff and support staff were so cooperative towards our initiative that it made a cake-walk to execute our plan brilliantly. Hats-off to them for their continued services towards such deprived community, to make these kids a responsible citizens!
A glimpse of musical chair game which was organized by one of the volunteers. All the participating kids had lots of happiness and thoroughly enjoyed this game.
Once our class-room activities got over, some of our volunteers quickly joined the students' cricket group to quickly showcase their cricketing skills while deeply engaging with the students.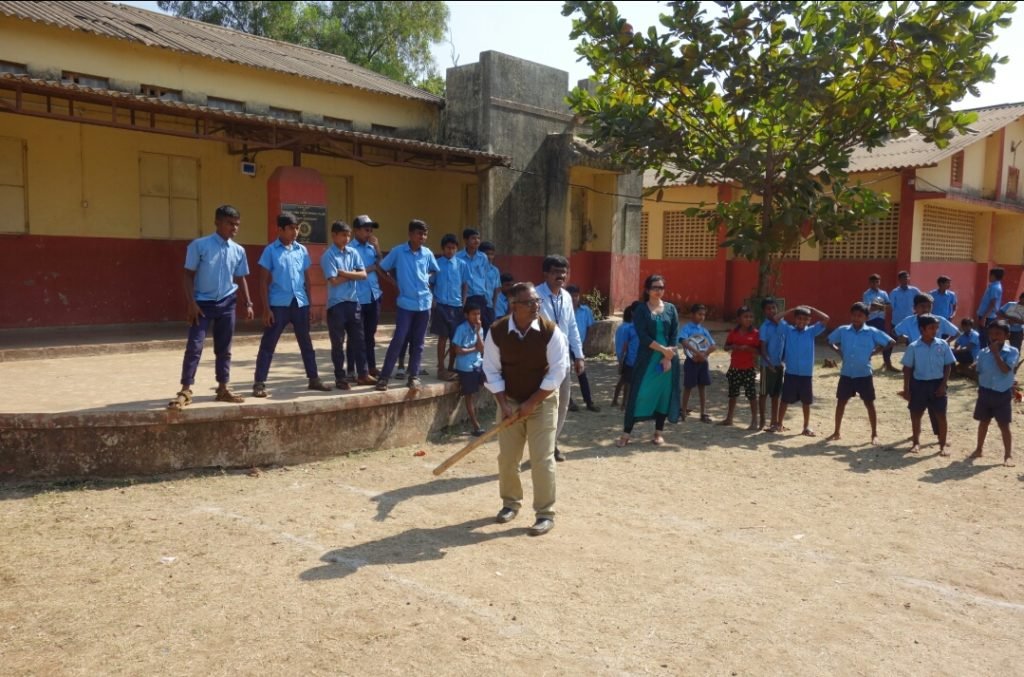 Then we all decided to take a walk towards canteen as it was almost 1.30pm and we all were quite hungry after having good engagement with hundreds of students.
It was really a fun to enjoy lunch in given set-up. Many thanks to catering team of school premises for serving us a delicious lunch.
Post lunch, a group snap was taken!
Every good thing comes to an end and so was our trip. All were quite energized with this experience and were taking lots of memories back home and a wish to come back soon to this place again in near future.